Good morning Ladies and Gentlemen:
I am going to report on trading Dec 24.09 and on subsequent events.
Gold closed on Thursday up by $10.80 to 1104.10 Silver rose by 25 cents to 17.42
The open interest continues to confound our banker friends. The gold comex OI rose by 3386 contracts back to the magical number of 502,600
It seems that the weaker speculators are handing off the contracts to our stronger and longer term hedge fund/sovereign gold holders.
These new hedge fund players like Paulson and Einhorn are joining sovereign wealth funds in an attempt to obtain the last physical supplies of gold
on the planet. We are hearing that the BMA has offerred again a 25% premium to investors to take a cash settlement instead of taking delivery.
The 502600 OI is high if you consider that 10,000 contracts have been removed for delivery of 1.0 million of gold.
The silver comex OI is staying quite constant at 122,300. The silver comex has stopped or hit 13 million oz of silver with another 5 million oz to go.
The gold comex has another 85,000 oz to be stopped. (850 contracts)
I pointed out on Wednesday, the big rise in bond yields. On Thursday, the 10 yr yield rose to 3.80% or a final resting price of 115.71.
The long bond finished at 115.21 breaking the all important 116. barrier.
Here is a graph on Thursday's trading: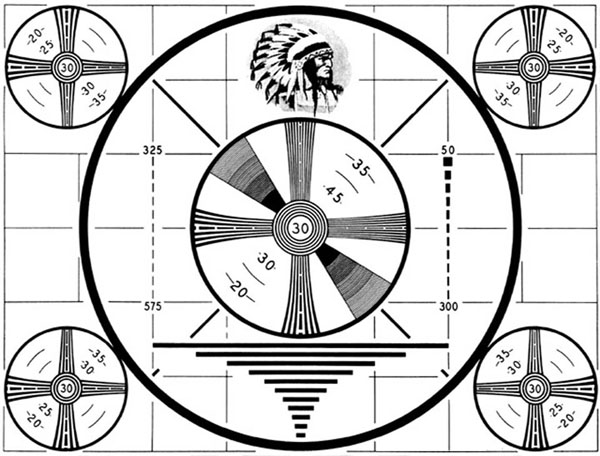 The 30 yr bond has a fixed yield of 6%. To get the true bond price you must add
a zero so the 115.21 bond price is in reality 1152.10. The 6% yield is based on a par value of 1000 dollars.
Because the long bond yield is below the 6% threshold, the bond price is above 100 (1000 in real value).
The investor receives $60.00 per bond in interest. At the end of the 30 yrs the investor gets only 1000.00 so
he loses $152.10 per bond or $5.06 per year. So the yield to maturity is $60.00-5.06 or 54.94 divided by 1152.10 for
This yield last week was 4.34%
As I explained to you on Wednesday, JPMorgan has over $100 trilllion of interest rate swaps. The entire banking sector
I believe has over 300 trillion dollars in interest rate swaps. JPMorgan is the dominant player.
As I explained in simplistic terms, the trade by JPMorgan is to go short on treasury bills (1- 3 month) with a yield of .08-09%
and go long on treasury bonds. Generally, they use the 30 yr bond and the 10 yr bond. The trade is always in the future and thus off balance sheet.
JPMorgan and friends engaged in this activity to force the real bond lower in price and thus keep interest rates low.
Rob Kirby has down a great job explaining these trades in his article "the Big Elephant in the Room" published last year.
Kirby also proved that these bets are always a one way bet. They do not hedge their bond purchases with any other derivative.
You never hear of these trades until they are losing big time and they must put their losses on their balance sheet.
JPMorgan is not getting any help in its short on the "short end" of the stick. The yield is still very low and basically at zero.
However, the long end is seeing a massive deterioration in price and rise in yield.
If the long bond goes to par or 100.00 (1000 real value) the yield will rise to 6.% The loss to these bankers will be enormous.
JPMorgan has been acquiring future bonds in the trillions at yields of 4.20% to 4.34%. So a rise to 6% will give rise to a loss of say 1.8% per bond
x 100 trillion dollars of bonds which equals 1.8 trillion dollars. This will break JPMorgan and throw the entire global financial structure into destruction.
The neutron bomb has been lit. The fuse is long. However a bond price of 110 should be enough to break the banks.
OK lets go to some economic numbers for Thursday.
First of all, we got numbers on durable goods and it was pretty good:
U.S. durable goods orders rise in Nov
WASHINGTON, Dec 24 (Reuters) - New orders for long-lasting U.S. manufactured goods rose less than expected in November, held back by a drop in civilian aircraft orders, but surged after excluding transportation, a government report showed on Thursday.
The Commerce Department said durable goods orders rose 0.2 percent after falling by an unrevised 0.6 percent in October. Analysts polled by Reuters forecast orders rising 0.5 percent last month.
-END-
However, the number was less than expected. Many of these orders are for government so do not read too much into these numbers.

Next we got numbers on the jobless:
Jobless claims fall in latest week
WASHINGTON (Reuters) - The number of workers filing new applications for jobless benefits fell last week to the lowest level in more than 15 months, according to government data on Thursday.
Initial claims for state unemployment benefits fell by 28,000 to a seasonally adjusted 452,000 in the week ended December 19, from 480,000 in the prior week, the Labor Department said.
That was the lowest tally since the week of September 6, 2008, which was only days before the bankruptcy of investment bank Lehman Brothers ushered in a deeper recession.
Economists polled by Reuters had expected a more modest decline from the 480,000 reported for the prior week.
The number of people still filing for benefits after an initial week of aid also fell to about a 15 month low in the week ended December 12, to 5.076 million from the previous week's 5.203 million.
However, plese remember that many workers have given up looking as they cannot find a job.
Commercial paper has finally started to rise:
US commercial paper outstanding rises in week -Fed

NEW YORK, Dec 24 (Reuters) - The U.S. commercial paper market expanded in the latest week for the first week since mid-November, after a recent contraction amid concerns about a muted economic recovery, Federal Reserve data showed on Thursday.

For the week ended Dec. 23, the size of the U.S. commercial paper market, a vital source of short-term funding for companies' daily operations, rose by $9.3 billion to $1.160 trillion outstanding from $1.150 trillion the previous week.
However, I would like to see short term rates rise to give this number any meaning. Short term treasuries are still yielding basically zero.
OK lets go to the big economic stories and they are very very big.
Here is a commentary by Ambrose Pritchard Evans on the shying away of investors for British bonds (gilts). Britain is joining Italy as its bond yields are rising and the cost to government increases. Britain has the highest deficit to GDP at 12.6%. This 2.2 trillion dollar economy (GDP) is the world's 4th largest, following the USA, Japan and Germany.
England has its debt to GDP at 87% and will rise to 90% this fiscal year. The usa has debt to GDP at 12.1 trillion over 13.4 GDP or 90%. Next year the usa will have its debt to GDP over 100%. Italy has the highest debt per GDP at 117%. However it is not rising. Greece has debt to GDP at 113% but it is rising to 120%
Here is the British story:
Gilts sell-off as Britain joins Italy in debt house
The cost of borrowing for the British Government has surged to within a whisker of Italian levels as global markets issue their punishing verdict on the Government's spending plans
http://www.telegraph.co.uk/finance/financetopics/recessi
on/6874992/Gilts-sell-off-as-Britain-
joins-Italy-in-debt-house.htmlBy Ambrose Evans-Pritchard, International Business Editor
Published: 8:17PM GMT 23 Dec 2009-END-
It looks to us that Greece will be the first country to leave the EMU. They will immediately replace the Euro with Drachmas and thus all contracts written in Euros will be replaced
by drachmas. Then Greece will devalue and this will send shock waves to British bankers.
Next, we are witnessing Hungary's financial picture deteriorate rapidly. Austria is the big bankers for Eastern Europe:
In Hungary the Financial Crisis has picked up a Second Wind
John Horvath 23.12.2009http://www.heise.de/tp/r4/artikel/31/31771/1.html
Japan's position is also deteriorating rapidly.
This nation has the highest debt to GDP in the world at over 200%. Japan is the world's second largest economy at 5 trillion dollars of GDP.
It's debt is over 10 trillion dollars. However, please keep this in mind:
most of the debt or 95% is owed to its own citizens. There is very little foreign debt on the books of Japan. It is for this reason that Japan continues
to try and stimulate Japan's economy out of deflation. They have been unsuccessful for over 20 years. Look at what their new prime minister is attempting to do:
BOJ Members Were Ready to Take Action, Minutes Show (Update1)
Dec. 24 (Bloomberg) -- The Bank of Japan said "many" of its board members expressed readiness to act against financial- market volatility last month, before officials held an emergency meeting to address a surge in the yen.
"Many" agreed "the bank would maintain its stance of responding promptly to changes in the market situation," according to minutes of the bank's Nov. 19-20 meeting released in Tokyo today. The central bank "would adopt the most effective method for money-market operations that conformed to changes in financial markets," the report said.
The central bank unveiled a 10 trillion yen ($110 billion) fixed-rate lending facility in an emergency meeting on Dec. 1 to lower borrowing costs and counter the yen's advance to a 14-year high against the dollar. GovernorMasaaki Shirakawa has said the bank is ready to do more and can extend the lending program if the demand for cash jumps.
"The central bank's next option will probably be to provide abundant funds aggressively by utilizing the latest program," said Mari Iwashita, chief market economist at Nikko Cordial Securities Inc. in Tokyo. "Expanding the program will allow the bank to enhance the effect of its accommodative monetary policy."
The emergency meeting was prompted by the yen's advance to 84.83 on Nov. 27 and escalating warnings from Prime Minister Yukio Hatoyama's government about prolonged declines in consumer prices. Shirakawa in October had announced plans to end some of its emergency lending programs.
Stimulus Package
Hatoyama unveiled a 7.2 trillion-yen stimulus package, his first since coming to office in September, a week after the BOJ's emergency gathering.
Commercial banks are utilizing the central bank's program of offering them three-month loans at 0.1 percent. In a Dec. 16 auction, lenders asked to borrow 8.5 times more than the amount offered. Deputy Prime Minister Naoto Kan said this month BOJ policies have helped the yen decline.
The board kept its benchmark overnight lending rate at 0.1 percent in a unanimous vote at the November gathering. Members said the bank would maintain an "extremely accommodative financial environment," the minutes showed.
Board members also discussed how the bank should express its view on deflation, according to the minutes. One person said the bank should be careful about using the word to ensure it doesn't hurt corporate and consumer sentiment. Shirakawa on Nov. 30 said the central bank agreed with the government's view that the economy is in "mild" deflation.
Doesn't Tolerate
The bank last week said it "does not tolerate a year-on- year rate of change in the CPI equal to or below zero percent." Policy makers consider prices are stable as long as they are in a positive range equal to or below 2 percent. Analysts said the stance may signal the bank is committed to keeping interest rates at 0.1 percent until prices rise.
A Cabinet Office official attending the meeting, who wasn't identified by name, called on the bank to recognize the risks of deflation, the minutes said. Government representatives attend policy board meetings, though they don't vote on policy decisions.
A "few" members said the central bank should clearly explain that persistent price declines are being driven by weak demand and that it is "essential" for business sentiment and consumer spending to drive growth in order to overcome deflation.
To contact the reporter on this story: Mayumi Otsuma in Tokyo atmotsuma@bloomberg.net
end.
On Christmas day, we got this shocker: The treasury is going to give unlimited access to Fanny and Freddie. The limit was 400 billion dollars for both.
Now it is unlimited. They have only used 117 billion dollars of Federal money so far. So why the announcement? Why on Christmas day?
Something is big happening. Here is the story: (from Jim Sinclair)
im Sinclair's Commentary
You may recall that I told you that "QE to infinity" is where we are going. Well those that disagree will have a hard time explaining this.
Forget about "until 2012." There will be no end if funds are required.
Treasury removes cap for Fannie and Freddie aid
By J.W. ELPHINSTONE, AP Real Estate Writer – Thu Dec 24, 5:36 pm ET
NEW YORK – The government has handed its ATM card to beleaguered mortgage giants Fannie Mae and Freddie Mac.
The Treasury Department said Thursday it removed the $400 billion financial cap on the money it will provide to keep the companies afloat. Already, taxpayers have shelled out $111 billion to the pair, and a senior Treasury official said losses are not expected to exceed the government's estimate this summer of $170 billion over 10 years.
Treasury Department officials said it will now use a flexible formula to ensure the two agencies can stand behind the billions of dollars in mortgage-backed securities they sell to investors. Under the formula, financial support would increase according to how much each firm loses in a quarter. The cap in place at the end of 2012 would apply thereafter.
By making the change before year-end, Treasury sidestepped the need for an OK from a bailout-weary Congress.
While most analysts say the companies are unlikely to use the full $400 billion, Treasury officials said they decided to lift the caps to eliminate any uncertainty among investors about the government's commitments. But the timing of the announcement on a traditionally slow news day raised eyebrows.
Eric Sprott released a terrific commentary on the usa purchase of their own bonds:
the site is; http://www.sprott.com/Docs/MarketsataGlance/12_2009_MAAG.pdf
I urge you all to read this paper in its entirety.
Sprott is also going to issue a new security in competition with the GLD, with only one difference.
The gold is real and you can take it out at any time. The share issue is 650 million dollars and the shares will
be listed on the NYSE and Toronto Stock Exchange. Each share will represent 1/10 0z of gold.
The big difference will be that any shareholder can cash his shares for real gold.
The dominate position of GLD will be be jeopardy.
The gold will be housed at the Bank of Nova Scotia.
Here is another story that come my attention: it looks like there is going to be some court action against
Goldman Sachs et al for selling investors the CDO's and then betting against the securities they hyped:
Jim Sinclair's Commentary
I asked some knowledgeable people on this subject, who were the jerks that are the clients?
The answer shocked me – PENSION FUNDS.
Banks bet against clients and won.
SEC and Finra are reportedly investigating whether Wall Street investment banks deliberately sold risky securities (CDOs) to clients, and then bet on the securities failing. Probes are still in early stages, but in some cases the securities appear to have been deliberately stuffed with particularly risky mortgages in order to perform poorly if the housing market tanked. Goldman Sachs (GS), one of the firms fingered, has already responded to the NY Times report, saying, "The buyers of synthetic mortgage CDOs were large, sophisticated investors. These investors had significant in-house research staff to analyze portfolios and structures and to suggest modifications. They did not rely upon the issuing banks in making their investment decisions."
and Gretchen Morganson commented on this in the New York Times yesterday
Banks bundled bad debt, bet against it, and won
Submitted by cpowell on 08:28AM ET Thursday, December 24, 2009. Section: Daily Dispatches
By Gretchen Morgenson and Louise Story
The New York Times
Thursday, December 24, 2009
In late October 2007, as the financial markets were starting to come unglued, a Goldman Sachs trader, Jonathan M. Egol, received very good news. At 37, he was named a managing director at the firm.
Mr. Egol, a Princeton graduate, had risen to prominence inside the bank by creating mortgage-related securities, named Abacus, that were at first intended to protect Goldman from investment losses if the housing market collapsed. As the market soured, Goldman created even more of these securities, enabling it to pocket huge profits.
Goldman's own clients who bought them, however, were less fortunate.
Pension funds and insurance companies lost billions of dollars on securities that they believed were solid investments, according to former Goldman employees with direct knowledge of the deals who asked not to be identified because they have confidentiality agreements with the firm.
Goldman was not the only firm that peddled these complex securities -- known as synthetic collateralized debt obligations, or CDOs -- and then made financial bets against them, called selling short in Wall Street parlance. Others that created similar securities and then bet they would fail, according to Wall Street traders, include Deutsche Bank and Morgan Stanley, as well as smaller firms like Tricadia Inc., an investment company whose parent firm was overseen by Lewis A. Sachs, who this year became a special counselor to Treasury Secretary Timothy F. Geithner.
How these disastrously performing securities were devised is now the subject of scrutiny by investigators in Congress, at the Securities and Exchange Commission, and at the Financial Industry Regulatory Authority, Wall Street's self-regulatory organization, according to people briefed on the investigations. Those involved with the inquiries declined to comment…
http://www.nytimes.com/2009/12/24/business/24trading.html?_r=1&hp=&adxnn...
-END-
I want to leave you with this article by Porter Stansberry/
It originated from this major piece from the S and A Digest:
The Bankruptcy of the United States
By Porter Stansberry
From the November 23, 2009, S&A Digest
This Little-Known Rule Could Send Gold to $10,000
It's one of those numbers that's so unbelievable you have to actually think about it for a while...
Within the next 12 months, the U.S. Treasury will have to refinance $2 trillion in short-term debt. And that's not counting any additional deficit spending, which is estimated to be around $1.5 trillion.
Put the two numbers together. Then ask yourself, how in the world can the Treasury borrow $3.5 trillion in only one year? That's an amount equal to nearly 30% of our entire GDP. And we're the world's biggest economy. Where will the money come from?
How did we end up with so much short-term debt? Like most entities that have far too much debt – whether subprime borrowers, GM, Fannie, or GE – the U.S. Treasury has tried to minimize its interest burden by borrowing for short durations and then "rolling over" the loans when they come due. As they say on Wall Street, "a rolling debt collects no moss."
What they mean is, as long as you can extend the debt, you have no problem. Unfortunately, that leads folks to take on ever greater amounts of debt... at ever shorter durations... at ever lower interest rates. Sooner or later, the creditors wake up and ask themselves: What are the chances I will ever actually be repaid? And that's when the trouble starts. Interest rates go up dramatically. Funding costs soar. The party is over. Bankruptcy is next.
When governments go bankrupt, it's called a "default." Currency speculators figured out how to accurately predict when a country would default. Two well-known economists – Alan Greenspan and Pablo Guidotti – published the secret formula in a 1999 academic paper. The formula is called the Greenspan-Guidotti rule.
The rule states: To avoid a default, countries should maintain hard currency reserves equal to at least 100% of their short-term foreign debt maturities. The world's largest money-management firm, PIMCO, explains the rule this way: "The minimum benchmark of reserves equal to at least 100% of short-term external debt is known as the Greenspan-Guidotti rule. Greenspan-Guidotti is perhaps the single concept of reserve adequacy that has the most adherents and empirical support."
The principle behind the rule is simple. If you can't pay off all of your foreign debts in the next 12 months, you're a terrible credit risk. Speculators are going to target your bonds and your currency, making it impossible to refinance your debts. A default is assured.
So how does America rank on the Greenspan-Guidotti scale? It's a guaranteed default.
The U.S. holds gold, oil, and foreign currency in reserve. It has 8,133.5 metric tonnes of gold (it is the world's largest holder). At current dollar values, it's worth around $300 billion. The U.S. strategic petroleum reserve shows a current total position of 725 million barrels. At current dollar prices, that's roughly $58 billion worth of oil. And according to the IMF, the U.S. has $136 billion in foreign currency reserves. So altogether... that's around $500 billion of reserves. Our short-term foreign debts are far bigger.
According to the U.S. Treasury, $2 trillion worth of debt will mature in the next 12 months. So looking only at short-term debt, we know the Treasury will have to finance at least $2 trillion worth of maturing debt in the next 12 months. That might not cause a crisis if we were still funding our national debt internally. But since 1985, we've been a net debtor to the world. Today, foreigners own 44% of all our debts, which means we owe foreign creditors at least $880 billion in the next 12 months – an amount far larger than our reserves.
Keep in mind, this only covers our existing debts. The Office of Management and Budget is predicting a $1.5 trillion budget deficit over the next year. That puts our total funding requirements on the order of $3.5 trillion over the next 12 months.
So... where will the money come from? Total domestic savings in the U.S. are only around $600 billion annually. Even if we all put every penny of our savings into U.S. Treasury debt, we're still going to come up nearly $3 trillion short. That's an annual funding requirement equal to roughly 40% of GDP.
Where is the money going to come from? From our foreign creditors? Not according to Greenspan-Guidotti. And not according to the Indian or Russian central banks, which have stopped buying Treasury bills and begun to buy enormous amounts of gold. The Indians bought 200 metric tonnes this month. Sources in Russia say the central bank there will double its gold reserves.
So where will the money come from? The printing press. The Federal Reserve has already monetized nearly $2 trillion worth of Treasury debt and mortgage debt. This weakens the value of the dollar and devalues our existing Treasury bonds. Sooner or later, our creditors will face a stark choice: Hold our bonds and continue to see the value diminish slowly, or try to escape to gold and see the value of their U.S. bonds plummet.
One thing they're not going to do is buy more of our debt. Which central banks will abandon the dollar next? Brazil, Korea, and Chile. These are the three largest central banks that own the least amount of gold. None owns even 1% of its total reserves in gold.
I examined these issues in much greater detail in the most recent issue of my newsletter, Porter Stansberry's Investment Advisory. Coincidentally, the New York Times repeated my warnings – nearly word for word – a few weeks ago. They didn't mention Greenspan-Guidotti, however... It's a real secret of international speculators.
My readers know that Greenspan-Guidotti means the U.S. is likely to have a severe currency crisis within the next two years. How high will gold go during this crisis? Nobody can say for sure. We've never been in the situation we are now. The numbers have never been so large and dangerous. But I wouldn't be surprised at all to see gold at $10,000 an ounce by 2012. Make sure you own some.
Good investing,
Porter Stansberry
end
As I pointed out to you on many occasions, the total receipts for the usa for the 2010 fiscal year is running around 2 trillion dollars. The total expenditures for on-balance sheet entries are running at a
4 trillion clip. The deficit thus is 2 trillion dollars that must be financed. This does not include the Iraq war, the Afghanistan war and other deemed one time or temporary entires which initself is ludicrous.
This off balance sheet expenditures is around 1.5 trillion dollars. The usa will need to fund 2.0 trillion deficit plus 1.5 trillion off balance stuff or 3.5 trillion dollars. As Porter Stansberry states:
where are on earth are they going to get this money? Answer: they are printing it...all of it.
Stay with gold..you will do just fine with it.
Have a great holiday weekend
harvey.